AI Safety Summit by UK Government
26 Oct 2023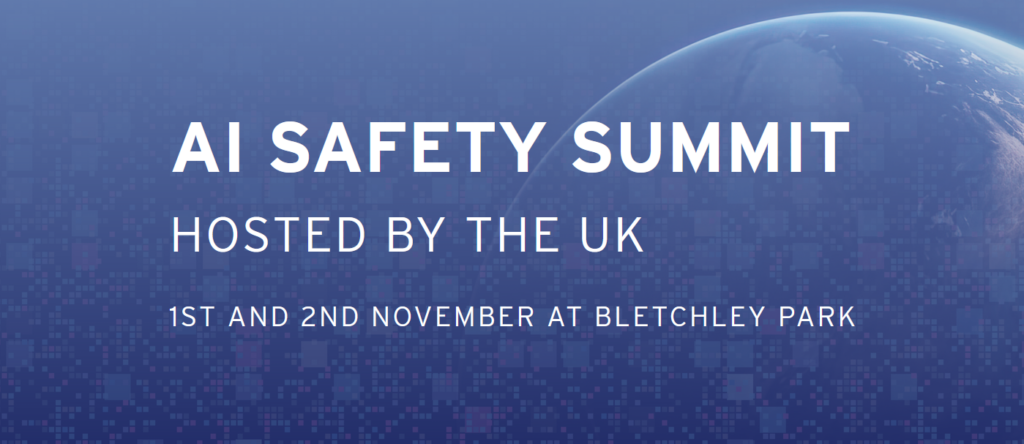 ---
As Artificial Intelligence rapidly advances, so do the opportunities and the risks. The UK is hosting the first global AI Safety Summit, bringing together leading AI nations, technology companies, researchers, and civil society groups to turbocharge action on the safe and responsible development of frontier AI around the world. It will take place on the 1 and 2 November 2023 at Bletchley Park, Buckinghamshire.
This AI Safety Summit will bring together key countries, as well as leading technology organizations, academia and civil society to inform rapid national and international action at the frontier of AI development. Top experts in the AI field will be attending this upcoming summit, including Stuart Russell, a Berkeley professor of electrical engineering and computer sciences and a founder of CHAI.
---
SUMMIT OBJECTIVES:
1. A shared understanding of the risks posed by frontier AI and the need for action.
2. A forward process for international collaboration on frontier AI safety, including how best to support national and international frameworks.
3. Appropriate measures which individual organizations should take to increase frontier AI safety.
4. Areas for potential collaboration on AI safety research, including evaluating model capabilities and the development of new standards to support governance.
5. Showcase how ensuring the safe development of AI will enable AI to be used for good globally.
---