Watch the Book Launch of The Alignment Problem in Conversation with Brian Christian and Nora Young
05 Nov 2020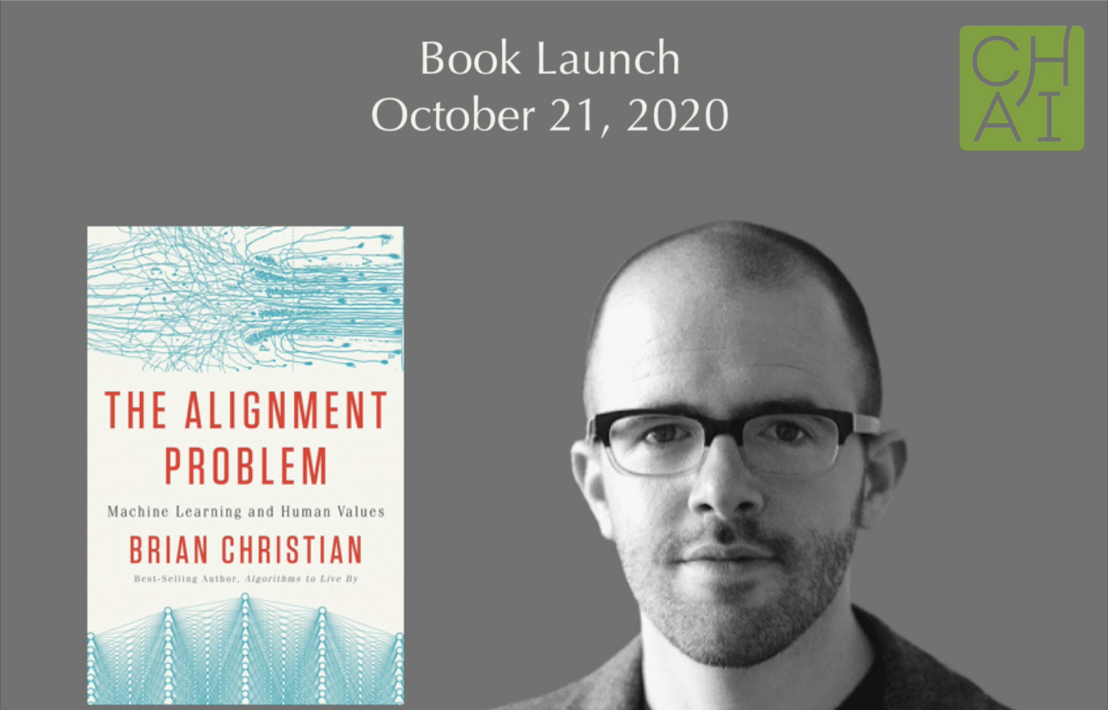 On October 21st, 2020, CHAI celebrated the launch of Brian Christian's new book, The Alignment Problem. The book tells the story of the ethics and safety movement in AI, surveying its history, recent milestones, and open problems. The Alignment Problem reports directly from those working on the AI safety frontier, including current CHAI researchers.
Participants met in the virtual keynote room of CHAI Town for an interview of Brian Christian and audience Q&A hosted by journalist Nora Young. Caroline Jeanmaire, Director of Strategic Research and Partnerships at CHAI, opened the event, followed by an introduction by CHAI Director Professor Stuart Russell. For the last hour participants freely socialized in this virtual environment.
Brian Christian is currently a Visiting Scholar at CITRIS and the Simons Institute. He is the author of Algorithms to Live By, written with CHAI faculty member Tom Griffiths, and The Most Human Human. Christian's writing has been translated into nineteen languages and has appeared in The New Yorker, The Atlantic, Wired, The Wall Street Journal, The Guardian, The Paris Review, and in scientific journals such as Cognitive Science. He holds degrees in Philosophy, Computer Science, and Poetry from Brown University and the University of Washington.
Nora Young is the host and creator of "Spark", a long-running show on CBC Radio One. Spark investigates how technology is changing our culture and reports on topics such as fairness in algorithms and the politics of technology. Young was the founding host of the CBC Radio show "Definitely Not the Opera", where she often focused on new media and technology, as well as arts and popular culture. Her book The Virtual Self explores the implications of the explosion of data about our behaviors and opinions.
Watch a recording of the interview and Q&A here.